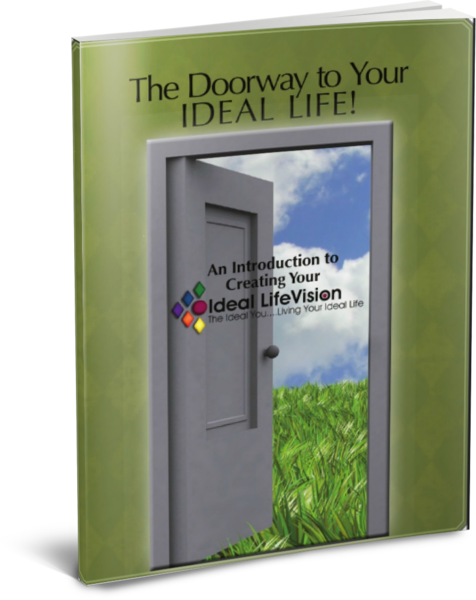 You just opened the door to creating your ideal life and you have a decision to make. Will you walk through it or stay on the outside?
I invite you to walk through the door and explore the community you will become part of once you decide to join us. This is a community that encourages personal growth, inspiration, and one that provides powerful tools and resources to keep you living your ?ideal life.

I wanted to give you a tool to get you started. This interactive book will answer all your questions about what an Ideal Life Vision is and how it's changed literally thousands of lives.
>>Click Here to download the FREE eBook
Take the first step through the door, and I'll see you on the other side.

To Your Vision…….
Ann Webb