Thank you for subscribing! There's just one small thing to do before you're subscription is complete.
You should receive an email from me (Ann Webb at ann.webb@ideallifevision.com) shortly asking you to confirm your subscription to Ideal LifeVision.
It will look something like this: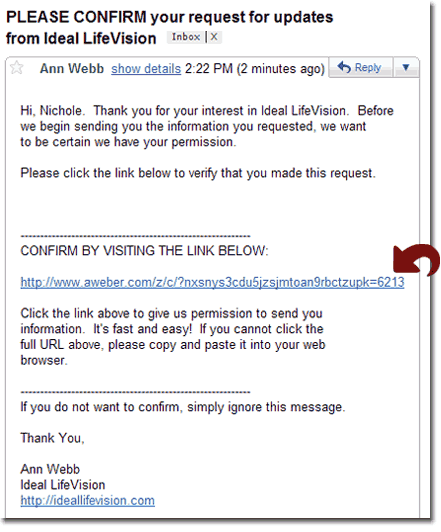 If you don't see the email within a few minutes, you might check your junk or spam folder.
And please be sure to add ann.webb@ideallifevision.com to your email address book so that your spam filters will allow these emails to reach you.