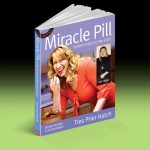 Thought leader in the personal development industry Jim Rohn proclaimed,
"Take care of your body. It's the only place you have to live."
This tongue in cheek advice rings truth to the obvious. It is our individual responsibly and privilege to care for the health and fitness of our bodies. The value of investing time and energy into the foods we eat, the activity levels we achieve, and the life balance required for the wealth of health is time well spent. Here are some helpful tools to make that investment into "you" even more effective and enjoyable.
Vision Boards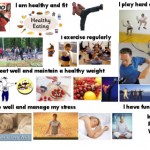 Many people create Vision Boards to help visualize their Ideal self. Place pictures on your vision board that most closely resemble your health and fitness goals. Place your Vision Board where you can see it all the time. This is the mental image you want to create in your mind.
Visualization
Visualization is an effective tool used my many athletes to help them clearly see in their mind the goal they wish to achieve long before it comes to fruition.
Through the experience of visualizing with detail the physical health that you desire you can visualize and imagine and experience of what your ideal health feels like and looks like.
This visualization activity allows you to connect with your goal. The pleasure and motivation of visualization allows you to feel "As If" you are already in possession of your goal.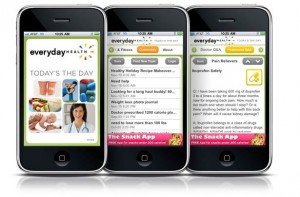 Health and Fitness App's
A great way to track your caloric intake, structure your workout, identify illness, take an eye test, and even relieve stress is through a Health & Fitness app on your phone. There are many apps to choose from. Many have found these to be the perfect tool in helping stay on track with your well-being and personal fitness goals. Because it's on your phone, this tool is constantly with you. Your health and fitness goals become more manageable and even fun with these apps.
Top Ten Health and Fitness iPhone App's
Source: Top Ten Reviews
Family Doctor
Weight Watchers Mobile
Jillian Michaels Fitness Motivation
Dining Out Guide
Lose It!
iWeight Deluxe
Weightbot
Vision
Nutrition Menu
Paradise
Top Ten Health and Fitness Android App's
Source: Android Market
JetFit Pro Workout and Fitness
Cardio Trainer Pro
Instant Heart Rate
Endomondo Sports
Calorie Counter Pro
My Tracks
Recipe Search
Calorie Counter
Push Ups
RunKeeper