Welcome, doTERRA Convention Attendees!
This is where you'll find all the Ideal LifeVision deals for the doPlanner Marketplace. Thank you for stopping by. We are so excited to support your essential oil journey!
FREE Ideal Life Visioning Kit ($100 Value)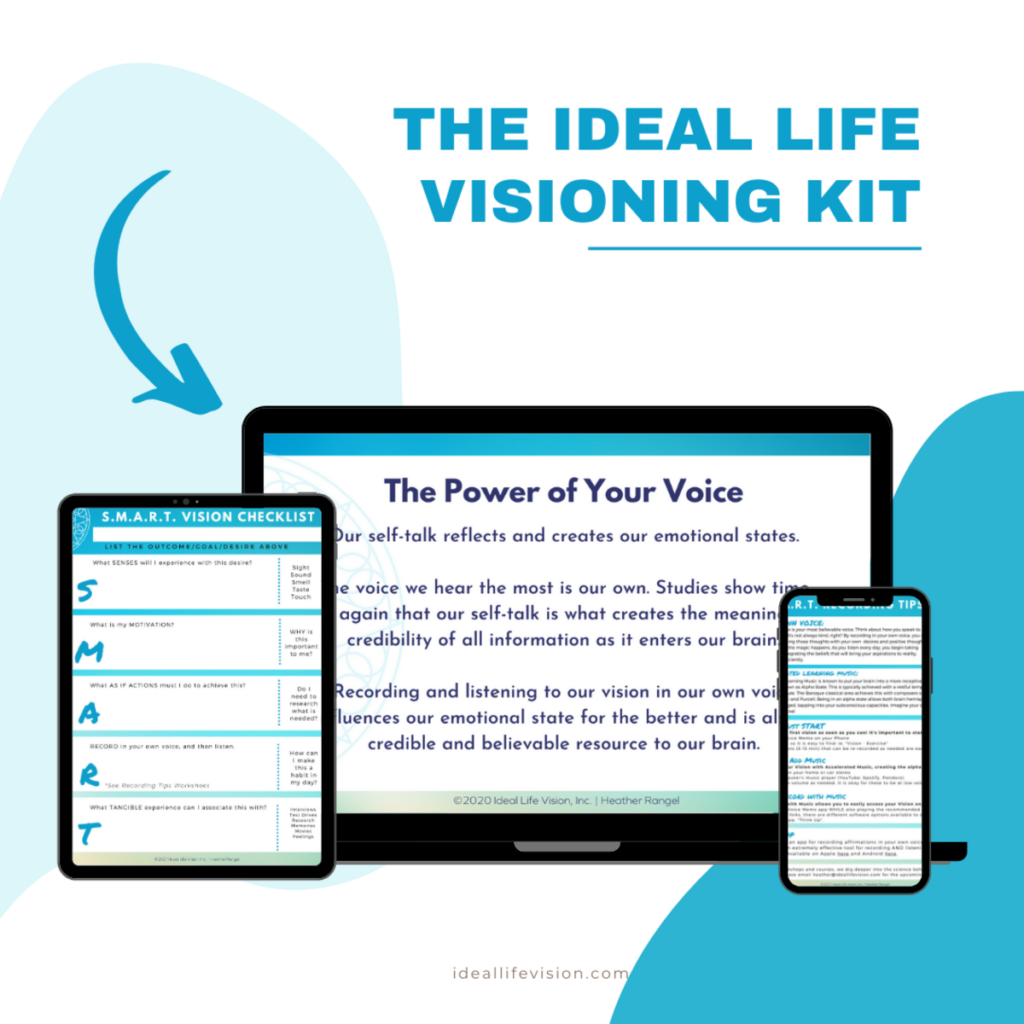 As a Leader (or Future Leader)…
It's important to have an idea of where you want to take your business. It's also important to be able to show your team this path as well.
Maybe you have tried vision boards in the past and they didn't *quite* work. Or perhaps you wrote a Vision statement, but it still feels really far away.
You just aren't sure how to actually make that vision a reality…..
The Ideal Life Visioning Kit is the answer you didn't know you needed.
The kit introduces the S.M.A.R.T. Vision method, and it's a play on SMART goals because your brain will learn it faster, but it's not the same thing. I promise.
This process will show you the HOW to actually create the type of vision that WILL bring your reality to you!
This Training Kit includes:
Introduction Video with slide deck
S.M.A.R.T. Vision Template & Worksheets
Tips for recording your vision (the secret sauce) using simple technology
67% Discount on all Programs & Services
No code needed! All discounts have been applied.
The 12-week Online Visioning Program
In this program you will:
Create a BUSINESS & PERSONAL Ideal LifeVision
Develop the habit of listening to your LifeVision daily
Reach your goals by changing the neural pathways in your brain
Learn to effectively balance the many aspects of your life: spiritual physical, personal development, relationships and financial/professional
Reach your goals by gaining clarity of your WHY
Normally $299, save $200 until 9/11.
VIP Coaching Package
This package is for you if:
You want to create a strong and personalized Business Vision.
You could use some help pulling the vision out of your brain.
You work well when you have a mentor to show you the way.
You want an action plan in place to achieve your Vision.
You are ready to step into your Leadership Wings.
You like BONUSES! I am also including access to the 12 week program.($297 VALUE)
Normally $1,500, save $1,005 thru 9/11 and get the 12-week program for FREE.
If you aren't sure you are ready to make the leap, schedule a Connection Call with me. No pitching. Let's just connect.