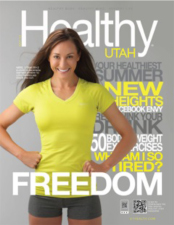 Ann Webb is a genius in providing feedback and offering great life experience during the LifeVision Mastermind course. Doing it in a group environment with others provided me with the opportunity to COMPLETE it quickly and efficiently. If I could only choose one "tool" to manifest my dreams into reality — it would hands down by my Life Vision. I have listened to the Life Vision I created during this Mastermind course every day, often times twice a day for over a year. Although I have already completed the Life Vision Mastermind course once, I plan to do this program again and again each year as I create my new Life Vision's. I highly recommend this course to save yourself tons of time AND get it done right!
Here are a few examples of what my Life Vision has helped me manifest this last year:
Being crowned Mrs. Utah 2012
Running the business of my dreams
Being on the cover of a magazine
Being a featured television guest several times
Having my children willing help around the house
Creating a beautiful relationship with my husband
and Touring all over China
I highly recommend that anyone who is ready to live their ideal life use the Ideal LifeVision program.
— Elizabeth Anderson, Mrs. Utah 2012, Mother of 4 and Owner of Elizabeth Anderson Fitness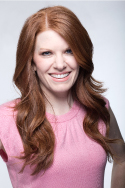 Ideal LifeVision is my very favorite goal setting and more importantly, goal achieving tool to support me to manifest my dreams. It's unique, easy to implement process is one of a kind! I have personally achieved and manifested many key goals – everything from growing my own speaking & coaching business, to doubling my income, to attracting amazing and fulfilling relationships and connections.
From the classes, I learned so much from Ann's personal experience and her tips on how to get even more specific. She also gives tons of ideas of types of things to put into the LifeVision as well as some amazing samples that really get the wheels turning. But it was the feedback and critique that really made a difference in getting my LifeVision where I wanted it to me. Working with her was what really helped me finally get it done so that I can listen to it daily. It's working!
Tiffany Peterson, www.TheLighthousePrinciples.com
When I found out about what Ideal LifeVision was all about – I was so excited to grasp hold of the concept and tools and utilize them to maximize my success and to reach my dreams and goals. I reached out to Ann to have her come do a workshop at my house and some of closest friends and co-workers attend and I am so thankful that I did! It actually allowed me sit to down and take time to work on ME and create the life that I deserve. Life Changing results have happened in my life already! I LOVE Ideal LifeVision!!!
Jill Birth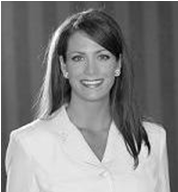 Ann Webb's Ideal LifeVision training has been amazing for my doTERRA team. More personally, for me! When I was first introduced to Ann, I'd been a doTERRA Diamond for some time, but was lacking in clarity…clarity in how have greater influence, inspire my leaders and balance family and business. After her training and doing the work she suggested, I had more insight into my vision, business, family and LIFE than ever. Within 4 months of writing and recording my doTERRA LifeVision, we went Blue Diamond, our income has doubled, and all of my front line leaders became completely focused on becoming Diamonds themselves. Our family is more in balance than ever, in fact, a new baby, family service mission and dream home has shown up! Every doTERRA builder who wants to be successful absolutely needs to create a LifeVision! It is one of the most powerful tools I know for creating results
Cherie Burton, doTERRA Blue Diamond IPC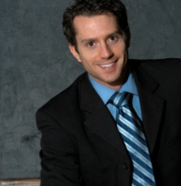 Ann Webb is one of those people that you are fortunate enough to meet in your life. She is an amazing woman. In network marketing to be successful it all starts a with powerful why; knowing exactly what you want. Nothing was ever created without a clear vision and Ann Webb and Ideal Life Vision will help anyone achieve that. Set yourself and your business up for greater growth by taking part in this life changing program. I know I have and it has done amazing things for me.
Richard Worthington, Multimillion dollar earner at NuSkin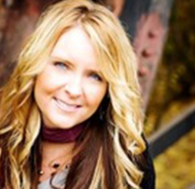 Ann Webb's Ideal Life Vision truly impacted my business and life more than I could have imagined! I do believe there are two components of success and they are belief and taking action. ILV helps you create incredible and faith which helps you propel you confidence to take action. It helped me get absolute clarity and focus on my goals and the next steps I need to take to get to the next level in my business and relationships. In the past, I have pretty much just let goals and dreams for my life rattle around in my brain and off and on write them down and even do visual aids (like vision boards) which were truly vague and unfocused. ILV helped me take that step beyond where it all came together to truly be able to create my ideal life!
Kimber King, Isagenix Million Dollar Earner