Over the past 6 years, I have coached and guided thousands of students from around the world to EXPLOSIVE RESULTS leveraging the Ideal LifeVision System
My students have used Ideal lifeVision to get married, improve their relationships, make an extra $5,000 a month, start a business, write a book and more. But the kicker is only those that actually created their Ideal LifeVision AND created it the RIGHT way are getting THOSE kind of results.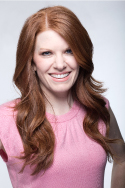 Ideal LifeVision is my very favorite goal setting and more importantly, goal achieving tool to support me to manifest my dreams. It's unique, easy to implement process is one of a kind! I have personally achieved and manifested many key goals – everything from growing my own speaking & coaching business, to doubling my income, to attracting amazing and fulfilling relationships and connections.
From the classes, I learned so much from Ann's personal experience and her tips on how to get even more specific.  She also gives tons of ideas of types of things to put into the LifeVision as well as some amazing samples that really get the wheels turning.  But it was the feedback and critique that really made a difference in getting my LifeVision where I wanted it to me.  Working with her was what really helped me finally get it done so that I can listen to it daily.  It's working!
Tiffany Peterson, www.TheLighthousePrinciples.com
Here's the Challenges in Creating a LifeVision:
Challenge #1: Getting Stuck with both BLOCKS and also getting stuck in the Writing process?
Challenge #2: Limited time and no Feedback.
Challenge #3: Lack of Clarity and Confidence in what you have created in your LifeVision
So because of this - I've created a new program called the "LifeVision Mastermind" and I want to tell you about it. It's for those that are SERIOUS about the creation of their LifeVision and really want to get it done - and get it done right. It's going to help you overcome ALL of those challenges.
Here's what's in store for your in the next LifeVision Mastermind Program:
You'll have powerful and unique strategies to uncover the secrets of how to get from where you are now to where you want to be.
You'll have the tools to overcome obstacles and conquer fears while gaining balance, focus, clarity and success in ALL areas of your life.
You'll unlock your unlimited potential and achieve your biggest goals with a clear vision of your Ideal Life
You'll create more nurturing and positive relationships with family and friends that promote gratitude and joy.
You'll know how to eliminate self-destructive behaviors or false beliefs that prevent you form living your most fulfilling life.
You'll create a business strategy with specific actions to build your wealth and increase your bank account
You'll learn how to consistently increase your intellectual growth, and develop new talks and learn new skills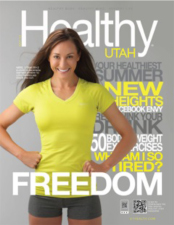 Ann Webb is a genius in providing feedback and offering great life experience during the LifeVision Mastermind course. Doing it in a group environment with others provided me with the opportunity to COMPLETE it quickly and efficiently. If I could only choose one "tool" to manifest my dreams into reality — it would hands down by my Life Vision. I have listened to the Life Vision I created during this Mastermind course every day, often times twice a day for over a year. Although I have already completed the Life Vision Mastermind course once, I plan to do this program again and again each year as I create my new Life Vision's. I highly recommend this course to save yourself tons of time AND get it done right!
Here are a few examples of what my Life Vision has helped me manifest this last year:
Being crowned Mrs. Utah 2012
Running the business of my dreams
Being on the cover of a magazine
Being a featured television guest several times
Having my children willing help around the house
Creating a beautiful relationship with my husband
and Touring all over China
I highly recommend that anyone who is ready to live their ideal life use the Ideal LifeVision program.
— Elizabeth Anderson, Mrs. Utah 2012, Mother of 4 and Owner of Elizabeth Anderson Fitness
So, here is what you get as a part of the LifeVision Mastermind Program:
90 Days of Support: Weekly Classes with Ann Webb
This is where you're really going to be able to learn from me — During these weekly calls, I will focus on 1 section of the LifeVision and break it down paragraph by paragraph — giving you ideas and suggestions of what to put into your LifeVision as well as teach you everything I know in regards to creating that specific section. It'll be much less overwhelming as we take it one vision at a time — week by week. At the end of each call — I'll take ALL of your questions — answering each one and then I'll give you the assignment of creating that piece of your LifeVision before our next class.
So we'll have a class each on Creating your Spiritual LV, Physical LV, Relationship LV, Financial, Professional and Personal Development.
Then the final class is on recording, music, listening to and updating your LifeVision. Another very powerful and informative class.
Creating Your Ideal LifeVision Online program — 6 month extension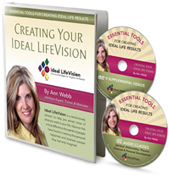 This powerful comprehensive program includes all of the essential strategies and tools necessary in creating your own ideal life. This program is online and includes 19 modules, 14 videos, 5 audio classes and countless downloads and resources.
Find support, ask questions, get ideas, share, contribute, and be accountable.
This manual makes it easy to work through the program when it's not convenient to be online. For those that have a hard time sitting in front of a computer screen for more than 5 minutes — this is exactly what you need.
Also, once your membership has expired, you'll continue to have access to the information and the samples.
Yes! I want to start creating my own Ideal LifeVision!
Full payment of $379 or 3 payments of $147
$147 a month for the results I'm talking about?
Folks this is a NO-BRAINER.
Fast Action Bonus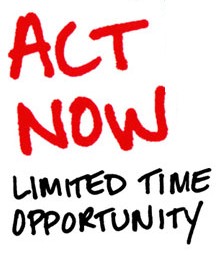 Feedback on your entire LifeVision. Regularly $200, but if you order now, it's INCLUDED!
One of my coaches and I will both go over it — we'll mark it up, give you things to think about, ask you questions, copy and paste samples we think would be appropriate…….really just adding valuable ideas to make your LifeVision the best and most powerful it can be. What would it be like to have 2 sets of eyes reviewing your LifeVision — giving you feedback and suggestions to make it more powerful? This is probably the most valuable piece of this program. I have had my private coaching clients pay me thousands of dollars just for this service. You will then make small or maybe even BIG changes to your LifeVision which will give you the confidence that you have done it right.