As an entrepreneur, are you....
Are you afraid you will be in the same financial situation you are in today a year from now?
Wanting to make your business successful but aren't sure exactly why it's not happening  - or even where to start?
Do you feel like you are not in control of your life (or business) but your life is in control of you, sending you into an unbalanced state of frustration?
Ready to experience More Focus, More Clarity and implement those success strategies that you've been learning along the entrepreneurial path?
INTRODUCING THE
"Creating Your Entrepreneur LifeVision Training"
This is a roll-up-your-sleeves training and program that shows you simple tools and strategies to improve EVERY piece of your business from here on out… AND lights a fire under your keister to get your VISION and business blueprint exactly where it should be.

Imagine:

A customized, detailed, PERSONALIZED plan for your business.
Clarity on how to integrate your business into your daily life.
Excitement in knowing your next step.
A vision so crystal clear that you know each action step to get you there and the reason you're doing it!
Complete permission to play full out!
Knowledge on how to not fall out of balance as you do so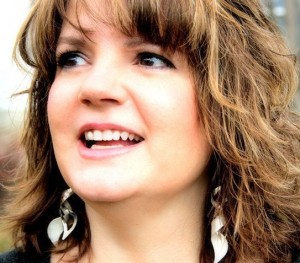 As I think of the many, many success stories I have had as a result of creating my ideal life with Ideal LifeVision, it is hard to pick just one. Some of my greatest life moments have come to fruition just since using Ideal LifeVision just over a year and a half ago: Healing and managing two serious disorders of the heart and brain. Expanding my film production company, creating new services and attracting ideal clients and increasing my income. Living the life long dream of producing live events focused on elevating the human spirit. Making my dream of serving in a third world country become a reality by becoming a founding member of Global LifeVision and traveling on the first of many trips around the globe starting with India to teach 700 incredible college girls from around the world and 1000 beautiful street children living in the slums of Kolkata. Teaching and speaking at events and workshops to empower and inspire limitless potential and possibilities, transcend limiting beliefs and discovering The Opulence Within. Connect and create with people of authentic voice, inspired influence, sincere integrity, heart centered service, creative abundance and fearless purpose. More Life List accomplishments checked off including seeing the Taj Mahal. Being in the presence of Michelangelo's statue of David. Attend an Opera (in Austria) Go to beautiful Venice Italy. Walk in Kolkata and embrace the spirit where Mother Teresa loved and served. Take a night train somewhere (from Vienna to Venice) Ideal LifeVision has changed my life and the way that I live it. My experience with Ideal LifeVision has resulted in many success stories for me from which the chapters keep evolving. I hold in gratitude the day I felt a forward pull to seek out who Ann Webb was and what she was all about, I am inspired by her authenticity, work ethics and vision and would recommend Ideal LifeVision without hesitation to anyone wanting to truly create the life of their dreams.
Now exactly what is an Entrepreneur LifeVision you may be wondering . . . . . . . 
It is a minutely detailed 1-3 page blueprint  & business plan that assists you in implementing your dreams of success as an entrepreneur. Written in first person, present tense, this very personal "vision" is then recorded in your own voice (mixed with Baroque music in the background) and downloaded onto an iPod or burned to a CD where you can listen to it daily as it imprints upon your subconscious mind, thus making it a reality.
Ann's Entrepreneur clients are experiencing
AMAZING results!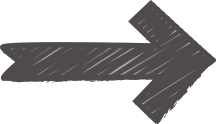 Carol went from $0 to $15,000 within 90 days!
Tom tripled his income
Rebecca wrote and published her book
Marci got her TV show
Crystal hit 6 figures for the first time ever!
 Here's what's included in this recorded training.

Session #1: The Introduction
An important introduction to how and why an Entrepreneur LifeVision works. Success stories other have created using it and the mechanics and step-by-step instructions on creating YOUR unique Entrepreneur LifeVision.

Session #2: The Nuts & Bolts
By taking an existing Entrepreneur LifeVision that is getting results - we break it down paragraph by paragraph and create paragraphs on daily and weekly schedule, marketing, project, motivation,  nourishing your network,  income goals, mindset, personal development goals and more! You will know EXACTLY how to create your Entrepreneur LifeVision after this session.

Session #3: FOCUS and FINISHING your LifeVision
Learn about what music to use. FOCUS by recording and then FINISHING your complete LifeVision. Find out what tools to use to get your Entrepreneur LifeVision recorded. Discover how to complete your entire and complete Ideal LifeVision.

Download: Entrepreneur Template PDF
The Ultimate Entrepreneur LifeVision to use as a sample or template.
This CD training was created to give you absolute clarity in moving forward your business by helping you design your unique LifeVision.
Immediate access to downloads.
$49.95
Physical Product (3 CD's) plus 3 page LifeVision
$69.95 + $10 shipping
Watch this video to see all of the OTHER benefits you'll receive from creating YOUR LifeVision.
And who am I to unleash the brilliant Entrepreneur that is just around the corner ?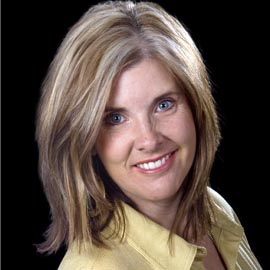 Trainer:  Ann Webb – Ideal LifeVision
Ann Webb is CEO of Ideal LifeVision, Inc, a company dedicated to empowering network marketers with the tools to create and live their Ideal Life, build their business and leave their legacy. Her 20 year journey as an entrepreneur has led Ann into the world of retailing & wholesaling gourmet food, business & vision coaching, and the audio visual business of producing hundreds of MLM conventions. Ann draws on her wealth of experiences in all of these arenas. While best known for her expertise in creating Corporate & Distributor LifeVisions, she is also a master at presenting the Universal Laws & Principles that support WHY written & recorded visions are so powerful.