Are You A World-Changing Light Bearer? by Marnie L. Pehrson
1 Flares
Made with Flare

More Info

'>
1 Flares
×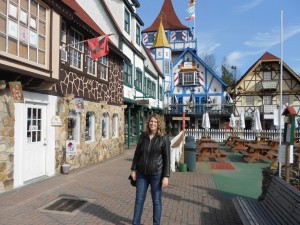 Recently, my husband and I took a trip to Helen, Georgia. It's a quaint little German village in the mountains. There are shops selling all kinds of trinkets and collectibles. As I perused the shops, a few things caught my eye, but nothing compelled me to take it home.
I asked myself, "Why don't I feel like buying anything?" The answer came instantly, "Because I don't collect things. I collect people."
It's true, this month I celebrate my 22nd year in business, and the greatest treasure I've amassed in that time is people — colleagues, customers, clients, friends and fans. Wonderful people who impact my life for good — people who light up the world around them and bring radiance to my existence.
Recently I made a list of the 20 most influential individuals in my life and jotted down the qualities I admire in each and what they've taught me. I began to see a pattern around a central theme. From this exercise I coined a term with my own definition. I call it being a "Light Bearer."
A Light Bearer is a wise, intuitive Inspired Creative who lovingly lights the way for others. S/he is passionate about assisting people in breaking free from bondage to ultimate freedom (whether the chains are of one's own making, generational or inflicted by others). They are courageous leaders for not only the rising generation but also for lifelong learners of any age.
For several years now, my goal has been to Light the World — to prepare the planet for an age of peace, love and unity. I do that by collecting and promoting Light Bearers! I believe that within each of us is a light that if fed and flamed can literally change this world. My Light-Bearer friends are fore-runners lighting the way for others and preparing the world for that coming day.
You might say that's impossible, that I'm a dreamer, that there is an onslaught of evil in this world — bad news every day everywhere. But even the Founding Fathers knew the power of a few, tireless individuals who are organized and valiant in their cause. Samuel Adams articulated it best, "It does not take a majority to prevail, but rather a small, tireless minority intent on lighting brush fires of freedom in the minds of men."
Over the years, I've noticed that Light-Bearers fall into 3 primary categories or phases. I'd be curious to hear which one resonates with you (just leave a comment below).
1) Thought Leaders are people with a new system or method that shares truth and freedom with the world. Ann Webb is a thought leader on LifeVision. Leslie Householder is a thought leader on financial freedom. Thought leaders are liberating captives with a new or innovative idea or method. Whether they realize it or not, their core message is freedom. They may be lighting the way to financial freedom or political freedom. They may be liberating people from their past or freeing them to create their own lives.
2) Advocates tend to surround thought leaders. These people may follow several Thought Leaders. They are learning sponges gathering in light and truth. They may eventually become Thought Leaders themselves, but for many it's not about the new idea. It's about applying the idea in a way that makes it practical. They usually bring their own life experience, knowledge, training and interests together with the Thought Leaders' ideas to create a unique way of applying them.
For example, let's say a woman becomes a Certified LifeVision Coach, and she's drawn to work with women (like herself) who've come out of an abusive marriage. She can then uniquely apply Ann's material to assist a narrow niche of women who may never find Ann's material in any other way.
If you're a Thought Leader, you need Advocates, because there's simply not enough of you to go around. The world needs your idea and Advocates are an ideal way to reach them in ways you never could on your own. The Advocate acts as a bridge to your material. The women coming out abused marriages may never think to look for LifeVision information, but they are more likely to be drawn to the Advocate because the Advocate knows their pain.
3) Lamp Bearers are in the trenches lighting the way for their families, friends and neighbors. They may have no desire to own a business, teach a class or mentor others. Yet, they are impacted by the message, perhaps indirectly by the Advocates. They've found the light, and now they're sharing it in a natural grass-roots way. Lamp Bearers embody the idea in their daily interactions. You've met these people. They have a glow about them. They're good people, serving and lifting others with their presence. A Lamp Bearer lives the light!
A Note to Thought Leaders: If you're a Thought Leader, you need to know that your audience is primarily Advocates, then Lamp Bearers. To truly leverage your message, you need to have systems in place to create and foster Advocates.
A Note to Advocates: Don't dismay that you don't have a compelling "new" idea. Take the training you've received from Thought Leaders,  combine it with your own life experiences, and start reaching out to the people with whom you resonate.
A Note to Lamp Bearers: You are SO important in lighting the world. You are reaching family members, friends, and neighbors who might never listen to the Thought Leaders or Advocates. Keep on shining!
Over the course of your days, you may find yourself moving in and out of these three phases of Light-Bearing. Each is important and each can change the world.
If you are a Thought Leader or Advocate, I invite you to get a free copy of my audio, "Change the World in 3 Simple Steps" where you'll discover how to reach people with your message and make money doing what you love. Stop by http://www.MarniePehrson.com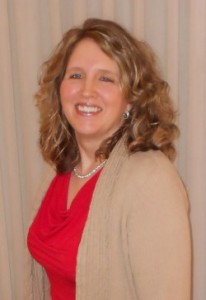 About Marnie Pehrson
Marnie Pehrson is a best-selling author, speaker, and online publicist who helps light bearers build influential online platforms. Through her flagship site, IdeaMarketers.com, she uses innovative contextual content marketing to put your articles, press releases, information products, videos, audios and expertise in front of your ideal clients. Marnie is a wife and mother of 6 and the author of 22 fiction and nonfiction titles including her latest: Trust Your Heart: Building Relationships That Build Your Business http://www.TrustYourHeartSeries.com
1 Flares
Made with Flare

More Info

'>
1 Flares
×