In marriage, a LifeVision can be the "Beacon Of Hope." – by Dino Watt
2 Flares
Made with Flare

More Info

'>
2 Flares
×
When the founders of IBM first started their little business years ago do you think they had any idea of the massive impact they would make on the world of technology?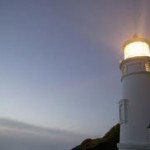 When Bill Gates was in that garage building the first PC, do you wonder if he thought one day almost every household in the world would have a computer in it?
When Steven Spielberg was making movies in his back yard as a kid, do you think he saw himself one day being one of the most celebrated film directors of our time?
Steve Jobs, Nike, Richard Branson, Mc Donald's, Sony, Honda; although they might not have imagined the massive impact their vision would eventually have, everyone of them had a definite vision in mind when they first started out on their journey. That vision has most definitely changed, grown and elaborated over the years; however, the basic goal, the nucleus of their vision, is what drives them every day. When they first decided that what they wanted to do was more important than the sacrifice they would have to make to get there, they set out on a quest driven by this vision. That vision is what helps them get through the bad times. The set backs and the thousands upon thousands of challenges that pop up seemingly out of nowhere.
This is what you need in a marriage as well. Because how you see your marriage is how you will be in your marriage!
Do you have a specific vision of what you want your marriage to look like ? What about 5 years from now? 10, 20 or even 50 years from now?
In my experience talking to couples and individual spouses alike, one major component missing in so many relationships is a true and focused vision. A vision so strong that will keep them both on track when times get rough. A vision they can hang onto when one or the other is struggling. A vision that will be the beacon of hope when there doesn't seem to be any left.
Sure I hear the obligatory, "We want to be happy" or "Grow old together" answer from many. However, that is more like a bumper sticker than an actual vision.
How do you want to be impacting or serving the world? Who do you want to be around? What dreams are you fulfilling/ supporting? What can you be doing that will increase your relationship?
Here are a few things to consider when developing your vision.
#1- The vision is unattainable in this lifetime.
#2- The vision is not your role (mother, father, baker, candle stick maker)
#3- The vision is consistent, but moldable.
#4- The vision does not have to be huge or monumental.
#5- Your vision is part of God's work.
#6- Your vision excites you and ignites a passion inside you.
#7- Your vision has nothing to do with money.
#8- Your vision is based in action.
#9- Your vision is something you can control from your end.
#10-Your mission should be developed together.
I see people everyday with no real direction in their marriage. Vision-Less marriages are plastered all over the media. I believe a large portion of marriages that fail, fail because they had no clear idea of what they wanted their marriage to become. Don't make that mistake. Start creating your marriage mission statement now.
If you are not yet married, here's an opportunity to harness the power of the Law of Attraction. If you truly create a vision for what you want your future marriage to be and look like, the Law of Attraction conspires to help you achieve it. The right person, who will share in and add to that vision, will come into your life.
Having a vision with your marriage must first start with having a vision for yourself! Knowing what you want in life, at a deeper level than you are currently living. Where you want to be in six months, six years …and beyond?
Although I have given you some guidelines on how to build your foundation and purpose, some of you still might be caught up in the "how" to create a vision. There are actual steps you can learn of how to create a Life Vision that will help you on your journey. I have found a great guide for my Life Vision and I want to share her with you.
Every climber of Mt. Everest needs a Sherpa, a guide, to help them accomplish their goal. Likewise, every person starting out on their vision needs an Ann Webb in their life. Not only does she know the way, she is the expert in how to get to that vision in the quickest way possible!  In Ann's workshop, she will teach you the tools to create a detailed, written LifeVision that covers all aspects of your life; from career, to health, to relationships and spirituality. After helping you get very clear and specific on your intentions, she will teach you how to record this vision in a specific way so that is goes deep into your subconscious and your brain starts working on achieving everything in your vision. How cool is that? This process is amazing! And no one I know is more knowledgeable and successful at this, than Ann Webb.
If you currently lack reaching your goals, don't have a mission statement for your life or marriage, or would like to live at a higher level, with more clarity, I highly recommend Ann and her Ideal Live Vision course. It has been an amazing tool in my life, Shannon's life and in our marriage. We have even taught our kids this amazing and powerful information.
Striving to create and live according to a LifeVision in your marriage is one of the foundational tools I use in my mentoring program. When a couple is having difficulty in their marriage, struggling with purpose or direction, feeling like they have fallen out of love with each other, I know the fastest way back on track is to help them find and define their marriage vision. It's an instant marriage fortifier.
No matter where you are in your marriage, if you want true, lasting, sustainable success, you need to start with a written, recorded vision and listen to it daily.
We are designed to live happy, fulfilling lives of contribution and success. Marriage is meant to strengthen our homes, our children and ourselves. Having a LifeVision can support you in achieving both.
Dino Watt
Creator and CEO of  "The Business of Marriage"
Through his passion for, "changing the direction of divorces in the country… then the world", Dino is creating a unique way to enrich lives and strengthen homes.  Dino is hosting a marriage retreat on Sept. 23-25, 2010.  For more info and to register go here !
2 Flares
Made with Flare

More Info

'>
2 Flares
×