Need a Bridge-builder – Step 2 Results!
0 Flares
Made with Flare

More Info

'>
0 Flares
×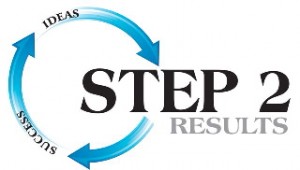 One of my favorite parts of my business is the visionary aspect of it (DUH!)  I absolutely love envisioning myself 1-2 years down the road and what I'll be "doing" at Ideal LifeVision.    I have all sorts of grandiose ideas centered on leading a community of people who want to implement permanent & positive change into their lives.   I could spend hours a day visualizing this in detail.  That's the easy part for me.  The more difficult part is actually getting around to setting up a strategy of HOW I'm going to get there.
And I've had a multitude of reasons WHY I haven't gotten there faster.  See if some of these reasons resonate with you……
~I'm not really sure what to do next…Should I do this….or that?  And sometimes nothing even comes to mind!
~I just can't seem to find the time to do it.  I'm a bit overwhelmed with all I have going on….nevermind the action steps to take my business to the next level.
~ There are just certain things I don't like to do…it's just not fun or I'm not good at it
~ Sometimes the vision has so many different facets that I don't even know where to start and can't seem to focus or complete any of them.
Well, I've been able to solve ALL of these issues recently by just adding 2 people to my life.  My Coach and my Bridge Builder Michelle.  (More on the value of hiring a coach a bit later….I want to focus on what a Bridge Builder does in this post)
Bridge Builder? (You're probably thinking, what in the world is that?)  Let me give you a more complete description:  Coach, mentor, idea-bouncer, assistant, techno geek, Girl Friday.  Really, truly, she can do a bit of everything.
So here's my own personal experience:  My coach Rhonda kept telling me that I needed to hire some help in the business, like a virtual assistant.  But the funny thing was….how could I tell an assistant what to do if I wasn't even sure myself.  I struggled with this for months trying to visualize me giving her a list of things to do and in the visualization the list was always blank.  And not because there weren't a million things that could be done, but I just didn't have the confidence to delegate it out.
But then I got brave.  I was sinking rapidly when I heard what Michelle was doing.  And the best thing was that I could test it out before making a more long-term commitment.  I opted for the 5 hour package.
We spent about a half hour brainstorming different things that could be transferred from my overflowing plate to her.  That first session we determined that she would be set up a FaceBook Fan page and manage that for me along with some of my Twitter stuff.  As we began brainstorming, I had an avalanche of ideas.  I had to scribble them down as fast as I could!  "What if Michelle was also my affiliate coordinator?"  What if she was the liason between me and my affiliates and those I was doing joint ventures with?
Ahh…..to not have to send out the weekly emails and coordinate the publicity for those I was in a joint venture relationship!  Even better was when I delegated off scheduling guest appearances on BlogTalk Radio & guest speaking for network marketers!  (So happy to have her do that instead of me!) And I'm just getting started because now I trust Michelle and know that she can handle all the stuff that I don't want to handle anymore!!
Michelle is more than just an assistant.  I think of her as a coach-assistant, because she not only helps me organize my brain and my business life, but she also is available to assist me with my to-do list!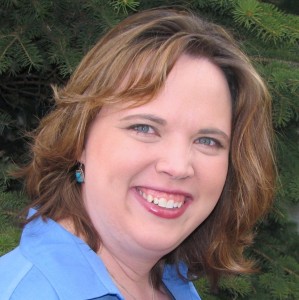 Do you need a Bridge Builder in your business?  Could you use an extra set of hands? Eyes? Ears? or Brain? ☺ Let Michelle be that for you!  I couldn't recommend it more highly!  Of course I have her listed under my Resources and here's her info:
Michelle McMullin
801-971-2277
moc.stluser2petsnull@ellehcim
www.step2results.com
0 Flares
Made with Flare

More Info

'>
0 Flares
×