6 Steps To Leverage Your Passion and Create Revenue Streams by Patti Keating
1 Flares
Made with Flare

More Info

'>
1 Flares
×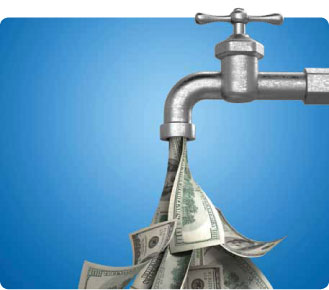 1. Know What Makes You Tick
What do you stand for? What is your passion? Your mission? Your purpose? Think about the things that really make you happy and the things that upset you about the world. What is the underlying value you hold that brings you joy or frustration in these two examples? Also, look at the experience you have. What is the common thread that keeps showing up? You are a natural at something. What is it? Look closely. Dig deeply. Get clear.
2. Identify A Need In The Market
What is the need do your ideal clients have that you can easily fill? It's the same one you have made money from in the past but usually it must be repurposed into a new delivery form. What keeps your prospects awake at night? What is their burning desire? Find a need to fill in the market that aligns with what makes you tick.
3. Create Your Signature System
Identify a system you will use to deliver your expertise. This your signature system. What do you do with your clients step-by-step. Break it down. Map out 5-7 steps. You will use this for your services and your signature speech .
4. Create Your Packages and Programs
How will you deliver your services. Think bigger than single sessions and one time projects. What could you do for your clients over 6 months? A year? 3 years?
5. Identify Centers Of Influence
Who currently serves your target market? Check out their offers. Is there a way for your to add value to their services? Ask them how you can help. Be supportive in your industry. Collaborate with people who are at the top.
6. Make Your Compelling Offer
Design your compelling offer. Share who you are, what moves you and how you can do the same for your clients. Be very specific. Ask them to take action on one thing. Give them a next step to work with you.
Have fun! You are meant to make all the money you want! So get busy creating your money making strategy!
Power Up Your Profits Training Call

Power Up Your Profits: : A Strategic Action plan For Your 6-Figure Business" is a FREE call, where my friend Patti Keating will share with you how she skyrocketed her income from a couple hundred dollars to over 6-figures in under 16 months, all while single handedly raising 4 kids.

This call is a game changer. Patti knows her stuff and always gives you specific steps you can apply right away to get new results in your business.

In one content packed hour you will learn:

How Patti filled her Coaching Calendar with paying clients in less than 6 weeks.

Why right now is the VERY best time for you to grow your business.

The inside scoop on power and why purpose driven business is the new economic gold mine.

The lies and mistruths being sold in the marketplace and how to sift through the B.S. to find real answers to grow your business.

How to find motivated referral partners to send you IDEAL clients
Click here to register.

This is a power-packed Webinar full of strategic action steps and Patti's secrets designed to help you put a plan in place to immediately increase your revenue.

Reserve your spot today.

Don't miss this ONE-TIME OPPORTUNITY to get more clients and up-level your income.
1 Flares
Made with Flare

More Info

'>
1 Flares
×